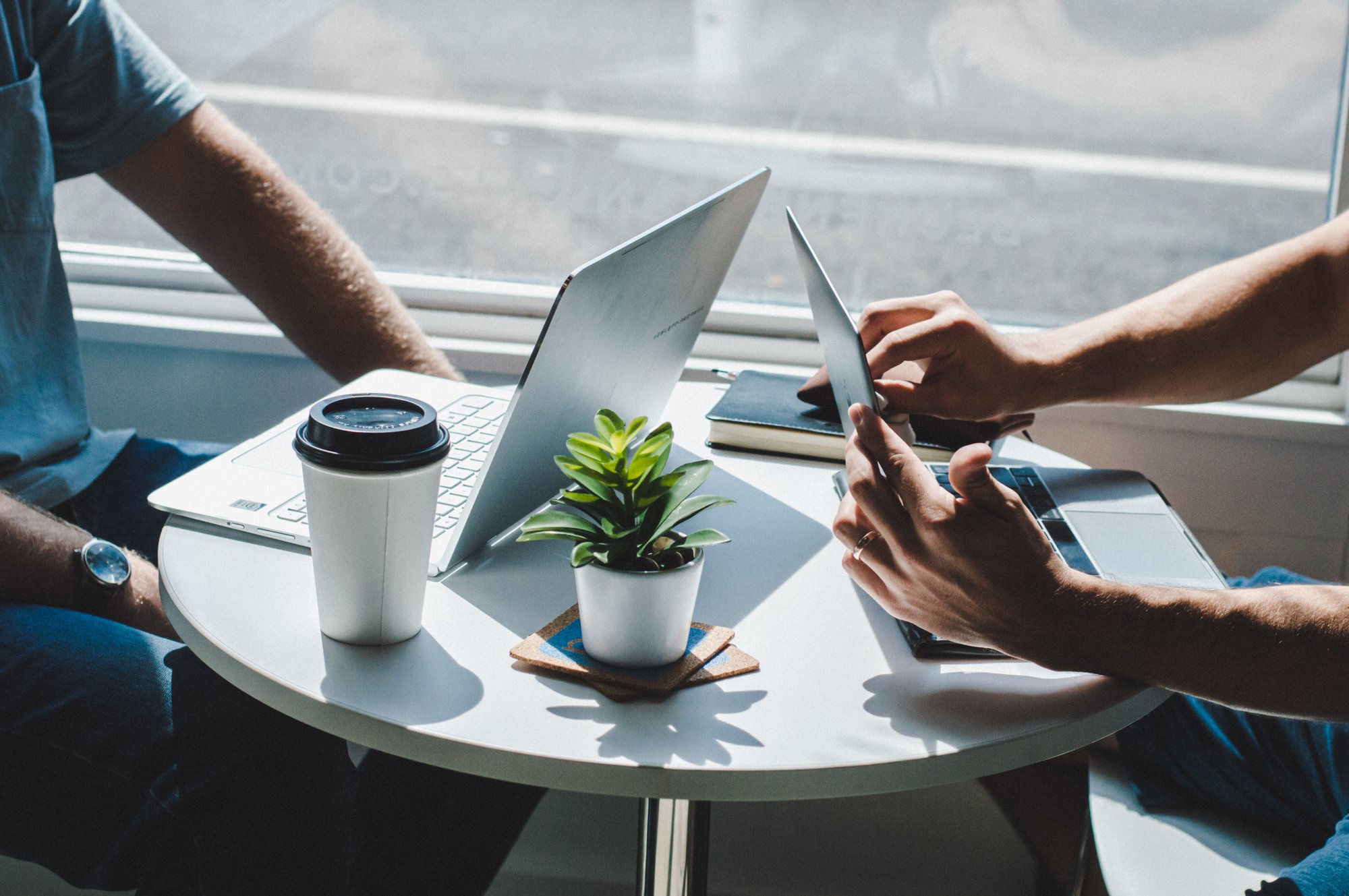 FEATURED HUBSPOT UPDATES
FEATURED BETA - MARKETING PRO+
SMS Automation
You can now create custom workflows that respond to customer behavior, ensuring that your messages reach the right people at the right time. This allows you to send automated messages from workflows, which will save a ton of time and increase your effectiveness of marketing campaigns.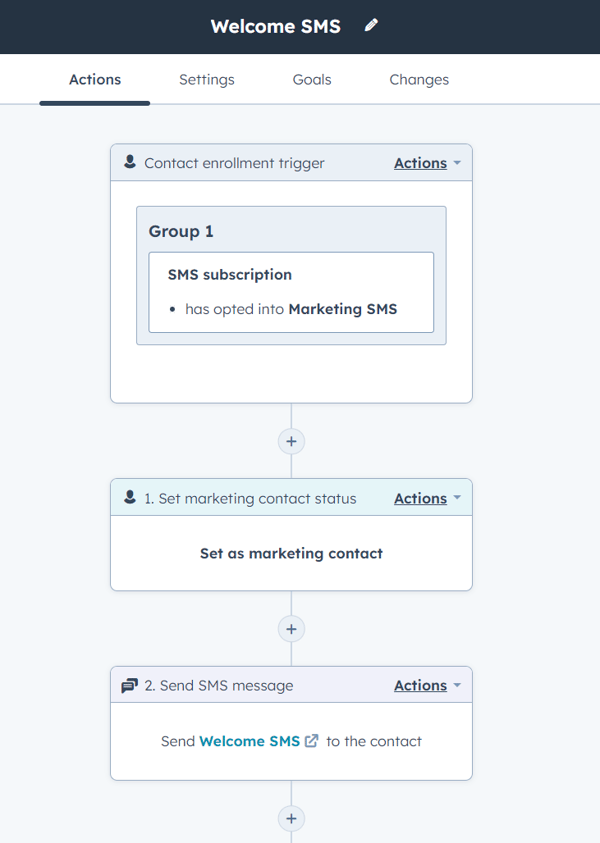 FEATURED BETA - SALES & SERVICE PRO & ENTERPRISE
'Calling' as A Channel in Inbox
This new feature expands the Inbox's omni-channel capability and adds calling to the mix. It offers teams a number of benefits including:
Increased Efficiency:

Inbound calls will ring up to 10 reps at a time. You can share context in threads, configure working hours, custom voice mail messages, and easily switch channels, resolving conversations faster.
Improved Caller Experience:

By providing a single number to call, this feature will streamline the caller experience and make it easier to get the help needed.
Once your 'Calling' channel is configured, you can receive calls alongside other channels connected to your inbox. Inbound calls will simultaneously ring a pool of 10 available reps at a time.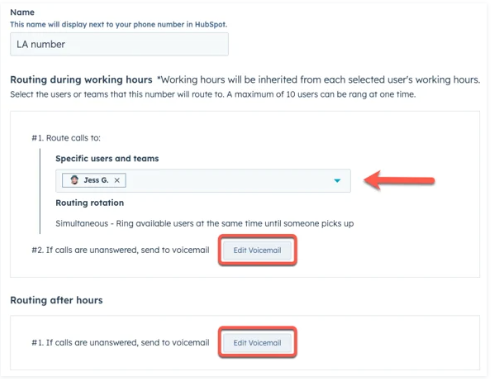 FEATURED BETA - ALL HUBS & TIERS
Admin 'Default' Views in 'Add View' Modal
This feature builds upon this existing functionality, expanding the reach of 'Admin Default' views from 'new users' to 'all users'. Now, all users can see admin defined default views via the 'Add view' modal with one click. To add a view to the 'Admin promoted' column in the 'Add view' modal, navigate to the 'Default views' page.
Before, existing users were stuck searching for admin selected views in the 'All views' page. There was also no easy way for admins to keep users in the loop as they made changes to the default view selections; adding or removing views from their selected set. By adding a dedicated column to the 'Add View' modal titled 'Admin Promoted', admins will be able to direct all teammates to a single place to find recommended views - saving time for admins and end users alike.

LIVE - ALL HUBS & TIERS
Updated Checkout with Apple and Google Pay
This update includes an updated layout for credit card payments and a more secure ACH flow that instantly verifies bank accounts. All customers who are using HubSpot Commerce will get this updated Checkout page by default. Apple Pay and Google Pay will be available for Native Payments merchants as part of this rollout - expected to be available for merchants using the Stripe integration later this year.
No action is needed to enable Apple Pay and Google Pay. If you accept credit or debit cards, then Apple and Google Pay will automatically be accepted.
If you'd like to see which transactions used Apple Pay and Google Pay, go to the Payments Index page and click "Edit columns." Then you can add "Digital wallet type" under "Payment Information" as a column in the table.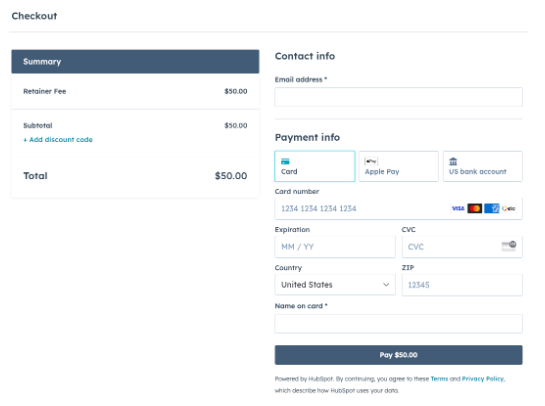 LIVE - MARKETING PRO & ENTERPRISE
Create Better LinkedIn Posts from Mobile
You can now plan and schedule all video content for LinkedIn company and personal pages on the go! Also, it's now possible to include more than 4 images in your posts to share more compelling stories. To create a new social post and include videos or images, follow these steps:
In your HubSpot Mobile App (Android and iOS) navigate to Marketing > Social.
In the floating navigation select the option > Social Post
In the modal showing all your connected accounts, select the LinkedIn accounts you want to post to.
Afterwards, in the create post screen you can select the camera or the clip icon in the editor. Both options allow you to pick a video or image from your camera or your HubSpot Files.
Once you have selected your video and included your copy and all the social post details, click Next, Review it and either publish it or save it as a draft.
For additional details, check out this article.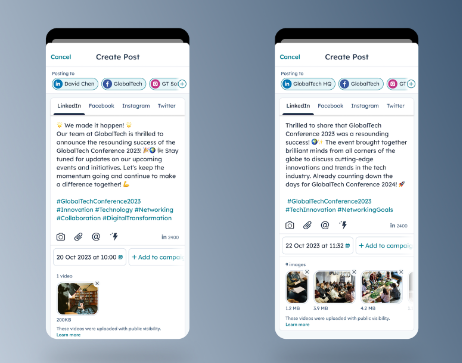 STAY IN THE LOOP
Never miss useful HubSpot updates and Betas!