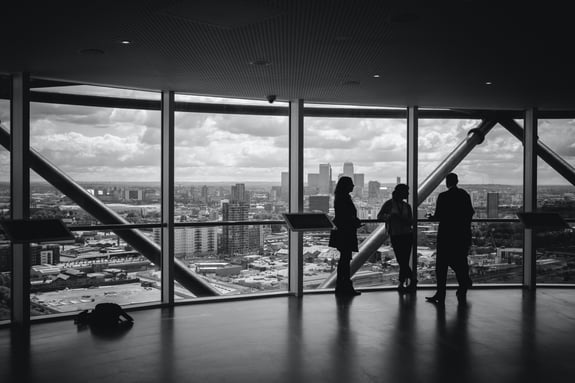 HUBSPOT CONSULTING
Consulting
Agency Partnership
HubSpot Consulting
We provide consulting services for businesses that are leveraging HubSpot CRM for their internal teams. Along the way, we identify solutions for tech stack pain points, train new hires for efficient HubSpot onboarding, and eliminate bottlenecks through workflow automation.

Furthermore, we serve as a dedicated resource for those already proficient with HubSpot.
Let's Team Up
We use HubSpot's tools and services to provide consulting for you and your clients. As a member of your team, we lead client relations and HubSpot Consulting for your agency and clients at an ongoing basis.

Furthermore, we serve as a dedicated resource for those agencies already proficient with HubSpot.
CHAT WITH AN EXPERT
FlyWheel Consultancy will gladly walk you through our HubSpot Consulting service. We just need some basic contact information from you, and a HubSpot expert will be in touch!
Why Partner With Us?
FlyWheel Consultancy maintains a client-first approach, using HubSpot to automate your business processes while improving your revenue operations.
Throughout our partnership, we will maintain consistent, transparent communication to ensure everyone remains on the same page. It truly is a two-way street, with our success contingent upon yours.
We wouldn't have it any other way.
Assist with your project planning and execution
Help you avoid common project delays
Provide you with ongoing mentoring and training
Extend your agency offerings
Waive onboarding fees when you purchase HubSpot software
"Before we hired FlyWheel Consultancy, our HubSpot CRM was a disaster. The incredible capability of HubSpot is best realized by hiring true experts to ensure effective and efficient implementation. We are truly thankful for the support from (FlyWheel Consultancy) and look forward to a long-lasting relationship."
"The team has been incredible to work with. The expertise and knowledge they bring to the table helped us make key decisions. They are very responsive and deliver fast results, making them feel like an extension to our team - we've extended our contract and plan to continue working with them."
"Since we've been working with (FlyWheel Consultancy), we've gotten so much more out of HubSpot. They've been incredible partners. They're very knowledgeable and proactive; we can always count on them - always delivering quality work and positive energy!"
"I won't bore you with the specifics of my use case - but do yourself a favor and hireFlyWheel Consultancy. I knew we were sitting on a rocket ship with the HubSpot Professional Suite - but they gave us the keys and helped us fly. They're attentive, understanding and all around a really great team to work with. We will be working with them again, no doubt."