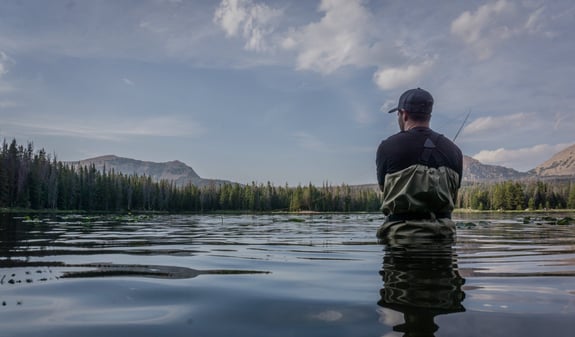 ABOUT US
THE FLYWHEEL SQUAD
EXPERTLY CRAFTED TO MAKE YOUR LIFE EASIER
The FlyWheel Consultancy team caters to all HubSpot configurations and full-scale implementations.
At a basic level, we serve as HubSpot experts that implement and onboard organizations to optimize the efficiency of your CRM. However, as we dive deeper into unique business processes, we provide an industry-agnostic approach to automate and simplify Revenue Operations for businesses of various types and sizes.
If you're seeking a dedicated team to leverage a CRM that benefits you and your business, look no further than FlyWheel Consultancy!
TOUCH
Mission
Mission
The FlyWheel Consultancy mission is to simplify your Revenue Operations processes to run more efficiently and effectively, all through the power of HubSpot.
We proudly bridge the gap between sales and marketing teams across various industries, while connecting businesses with their CRM tools.
TOUCH
Vision
Vision
Our vision is to help you leverage HubSpot to exceed all of your business goals. We want to be your #1 HubSpot support system in which we will work with you to construct action plans, and strive to formulate solutions to any bottlenecks and pain points you might be experiencing.
TOUCH
Values
Values
We believe in full transparency with not only our clients, but with our internal teams as well. With that, we encourage an open line of communication fostering a safe space for all to express their feelings.
We are guided by: Respect, Sincerity, Ownership, Quality, Passion, Teamwork
Ronald Berry III
Founder & CEO
Jamie Tartlain
Marketing Director
John Fuqua
Revenue Operations Intern
Ross Blauvelt
Revenue Operations Intern
ARCHER & WALKER
Squirrel Defense Coordinators
"
At Elite Medical Prep, we have worked with Ronald intensively to customize HubSpot for our sales and marketing teams. Ronald is patient, dedicated, and extremely knowledgeable. He answers our questions promptly and is truly enthusiastic about helping us implement critical changes to improve the efficiency of our systems. We give him and his team at FlyWheel Consultancy our highest recommendation!"
"
Ron & everyone at FlyWheel are top notch! They flawlessly (& quickly!) migrated us from ActiveCampaign to HubSpot. Then, they helped us to strategically set-up pipelines, automations & dashboards. Ron is incredibly responsive. As a CEO who fears tech, Ron always puts me at ease. Super highly recommend!
"
"
Over the past few years, we have had many hands on our HubSpot implementation, spending time piecing things together in suboptimal ways and creating a lot of legacy issues and inefficient execution. When we outgrew these processes and decided we wanted to make HubSpot work for us and take advantage of its capabilities, we came across FlyWheel as a preferred HubSpot partner. At the initial discussion with Ron, he took the time to understand the current state of our business and it was clear that he was an expert at his craft - not just HubSpot, but he understands the bigger commercial picture around sales and marketing implementation. Communication from the FlyWheel team has been exceptional - they are easy to work with, extremely responsive to any issues that come up and flexible to the changing needs of a growth stage company. If you're looking for a HubSpot partner, FlyWheel should be at the top of your list!"
"Ron is the man! He and his team were available whenever we had a question about our CRM Upgrade. He helped us create some great campaigns that have helped our business tremendously. We could not have had a better experience. 10/10 will be working with him and his team in the future!"
"We couldn't be more happy - 10/10 on all points! 🚀Ronald has helped us from week to week on aspects that makes our business more scalable. We are so happy with his delivery and we are looking forward for more!"
"Had a great experience working with FlyWheel. Ronald helped us with every question and got us up and running quickly and efficiently. He also recorded videos demonstrating how to do things. I recently watched one of the videos and was grateful for the resource. Highly recommended!"
"Ron and his team were excellent to work with. The attention to detail that was given to our CRM set up assured the team we would have a smooth transition from our legacy platform to HubSpot. Thank you Ron and team! We will continue to use you for frequent training and system enhancements."
"Ron was able to take our unique business model and integrate our CRM into HubSpot with some nifty automatic workflows. Our only regret is that we did not get Ron on board sooner to get HubSpot functioning. We will continue to use (FlyWheel Consultancy) in the future and highly recommend their services to those looking for effective HubSpot solutions."
"FlyWheel Consultancy was a huge help in getting our company up and running with HubSpot CRM. They then helped us integrate customer support features. We have retained (FlyWheel Consultancy) for ongoing support and are very happy with their responsiveness and attention to detail."
"FlyWheel Consultancy did a fantastic job scrubbing our HubSpot database of old contacts and set us up on new sequences that helped the entire team be more efficient. Excellent resource if you are looking to improve how you use HubSpot to increase sales."
"I won't bore you with the specifics of my use case - but do yourself a favor and hire FlyWheel Consultancy. I knew we were sitting on a rocket ship with the HubSpot Professional Suite - but they gave us the keys and helped us fly. They're attentive, understanding and all around a really great team to work with. We will be working with them again, no doubt."
"Before we hired FlyWheel Consultancy, our HubSpot CRM was a disaster. The incredible capability of HubSpot is best realized by hiring true experts to ensure effective and efficient implementation. We are truly thankful for the support from (FlyWheel Consultancy) and look forward to a long-lasting relationship."
"FlyWheel Consultancy has created more than 60 complex workflows for our teams. There is nothing they can't do in HubSpot, and if they don't know how to instantly, they'll roll up their sleeves to figure our what is possible. If you have the opportunity to hire (FlyWheel Consultancy), do it. You won't regret it."
"Our team is so grateful to FlyWheel Consultancy and their work helping us optimize our 3 companies in Hub. They're quick, clear, communicative and knowledgeable. What more could a business owner want?"
"FlyWheel Consultancy has been awesome! They immediately helped us identify and fill gaps where interested prospects were slipping through the cracks. The team is super flexible, reliable, and able to handle any question."
"FlyWheel Consultancy is outstanding. Direct, to the point, supportive, always thinking of ways to support and help. Highly recommend."
"The team has been incredible to work with. The expertise and knowledge they bring to the table helped us make key decisions. They are very responsive and deliver fast results, making them feel like an extension to our team - we've extended our contract and plan to continue working with them."
"Since we've been working with (FlyWheel Consultancy), we've gotten so much more out of HubSpot. They've been incredible partners. They are very knowledgeable and proactive; we can always count on them - always delivering quality work and positive energy!"
"I honestly can't say enough good things about our experience with FlyWheel Consultancy. From the first conversation, I felt confident that they could handle what we needed - their knowledge of HubSpot is impressive. They understood our needs and issues immediately and offered clear solutions."
"(FlyWheel Consultancy) was outstanding to work with - both personally and professionally. their demeanor is professional yet personable which made it easy for everyone to work with them including the sales team, who are often reluctant to adopt a new system."