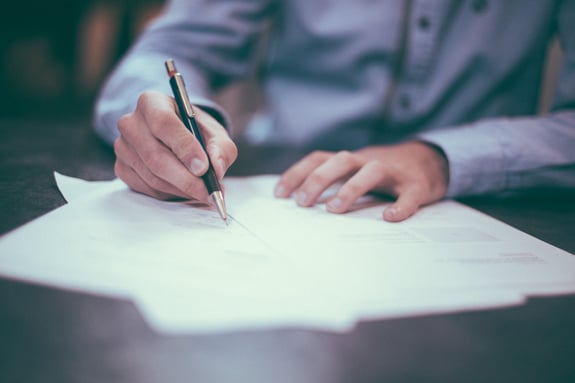 LEGAL / DOCUMENTATION
PRIVACY POLICY
Last modified 5.2.20
FlyWheel Consultancy operates flywheelconsultancy.com. This Privacy Policy features our policies regarding the collection, use, and disclosure of personal information we receive from users of our website.
We use your personal information strictly to provide and improve our website. By using the website, you acknowledge and agree to the collection and use of your information in accordance with this policy.
Information Collection and Use
While using our website, you may be asked to provide personally identifiable information, which we may use to contact or identify you. Personally identifiable information may include (but is not limited to) your name, phone number, and/or email address.
Log Data
We collect log data from your browser whenever you access flywheelconsultancy.com.
This log data may include (but is not limited to) your computer's Internet Protocol (IP) address, the browser type/version used, the page(s) you visit, the date/time of your visit, and/or the time spent on each page.
In addition, we may use third-party services (ex: Google Analytics) that collect, monitor, and analyze this log data.
Communications
We may use your personal information to contact you with newsletters and/or other promotional or materials.
Cookies
We use cookies to enhance your website experience. Please allow cookies to ensure full access to all features of our website.
Security
The security of your personal information is very important to us. However, no method of online transmission or electronic storage is 100% secure. We use commercially acceptable means to protect your personal information, though we cannot guarantee its absolute security.
Changes to Privacy Policy
This Privacy Policy is effective as of April 12, 2021. Any future provisions will take effect immediately upon being posted to this page.
We reserve the right to update or change our Privacy Policy at any time. By using our website following any future provisions, you acknowledge and agree to said provisions.
Contact Us
If you have any questions about this Privacy Policy, please contact us.


TERMS & CONDITIONS
Last modified 5.2.20


Please read the following Terms & Conditions upon accessing flywheelconsultancy.com, as operated by FlyWheel Consultancy.
Your use of flywheelconsultancy.com is conditioned on your acceptance of and compliance with these terms, which apply to all visitors, users, and others who access our services.
By accessing or using our services, you agree to be bound by these terms. If you disagree with any portion of the terms, then you may not access our Services.
Purchases
If you wish to purchase any product or service made available through flywheelconsultancy.com, you may be asked to provide specific information relevant to your purchase(s).
Subscriptions
Some features of our Services are billed on a subscription basis. Such features will be billed in advance on a recurring schedule.
Links To Other Websites
Our website may contain links to third-party websites or services that are not owned or controlled by FlyWheel Consultancy, which has no control over and assumes no responsibility for the content, privacy policies, or practices of any third-party websites or services. You further acknowledge and agree that FlyWheel Consultancy shall not be responsible or liable, directly or indirectly, for any damage or loss caused or alleged to be caused by or in connection with use of or reliance on any such content, goods, or services available on or through any such websites or services.
Changes
We reserve the right, at our sole discretion, to modify or replace these terms at any time. We will try to provide at least thirty days notice prior to any new terms taking effect. What constitutes a material change will be determined at our sole discretion.
Contact Us
If you have any questions about these Terms & Conditions, please contact us.